Categories
Categories
Brands
Brands
12" Image Dynamics IDQ12 D4 V4 Dual 4 Ohm 500 Watts RMS Subwoofer
12" Image Dynamics IDQ12 D4 V4 Dual 4 Ohm 500 Watts RMS Subwoofer
12" Image Dynamics IDQ12 D4 V4 Dual 4 Ohm 500 Watts RMS Subwoofer
Product Description
12" Image Dynamics IDQ12D4 V.4 Dual 4 Ohm 500 Watt Subwoofer





The all new IDQ V.4 subwoofers redefine performance for small enclosure subwoofers. Articulate and detailed with proper tonal accuracy at even extreme volume levels. They provide the incredible dynamic impact necessary while attaining extreme low frequency extension from the smallest of enclosure sizes.

The removable core assembly allows you to custom match the basket color to your installation. Another feature of the removable core assembly is if the subwoofer ever requires service it allows you to replace the whole moving assembly quickly and easily.
12" Image Dynamics IDQ12D4 V.4 Dual 4 Ohm 500 Watt Subwoofer





ID Q Subwoofers

IDQ SUBWOOFER CONSTRUCTION:

Composite Basket - Fiberglass composite material provides a very high strength rigid non-resonant basket.

Rubber Surround - Parabolic surround roll profile provides long excursion without reducing piston diameter.

Voil Coil Attachment - The IDQ V.4 utilizes a proprietary design that interlocks the cone spider and voice coil together as an assembly.

Poly Mica Cone - Ultra rigid design mica reinforced polypropylene.

Damper - Long Life Nomex with integral flexible leads.

Voice Coil - High temp aluminum wire wound on black anodized aluminum former.

Motor Structure - Motor structures for the IDQV.4 are highly refined using the latest infinite element analysis.




SPECIFICATIONS


Power Handling: 50-750 Watts RMS
XMax: 17.0mm
Sealed ft3: 0.90
Ported ft3: 1.50
Mounting Depth: 5.8"
Mounting Diameter: 11"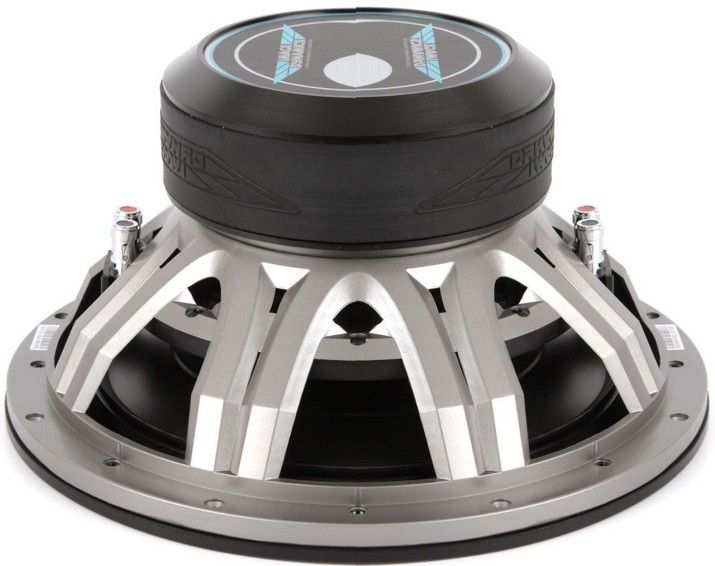 Product Reviews
Find Similar Products by Category
Customers also viewed