Categories
Categories
Brands
Brands
APS Power Supply 4 Ga Hookup Kit w Quick Release CAE APS-HK4
Product Description
APS
Professional Grade Power Supplies MARINE READY!
APS-HK4
4 Gauge Hook-Up Kit w Quick Release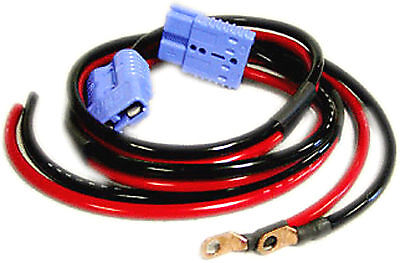 APS-HK4
The APS Four Gauge Cable Kit provides all of the critical components necessary for installation of any APS Power Supply. It features a unique "quick-release" connector allowing it to be quickly and easily plugged or unplugged from any vehicle.
Included in the kit are two cable assemblies. The first assembly will be connected to the vehicle battery. The second assembly will be connected to your APS power supply. Once the kit is installed into a vehicle, the APS power supply can be quickly attached or removed by utilizing the two quick release connectors. Proper polarity of the cables at the connector is automatically ensured. They only fit together correctly.
Wire: 4' 4 Gauge Black / 4' 4 Gauge Red

Terminals: 4 Gauge copper ring

Connector: High Current Disconnect (120amp)
Product Reviews
Find Similar Products by Category
Customers also viewed