Categories
Categories
Brands
Brands
MTX S65 Series S6512-44 12 inch 500W RMS Dual 4 Ohm Square Subwoofer
MTX S65 Series S6512-44 12 inch 500W RMS Dual 4 Ohm Square Subwoofer
MTX S65 Series S6512-44 12 inch 500W RMS Dual 4 Ohm Square Subwoofer
Expected release date is 06/15/2016
Product Description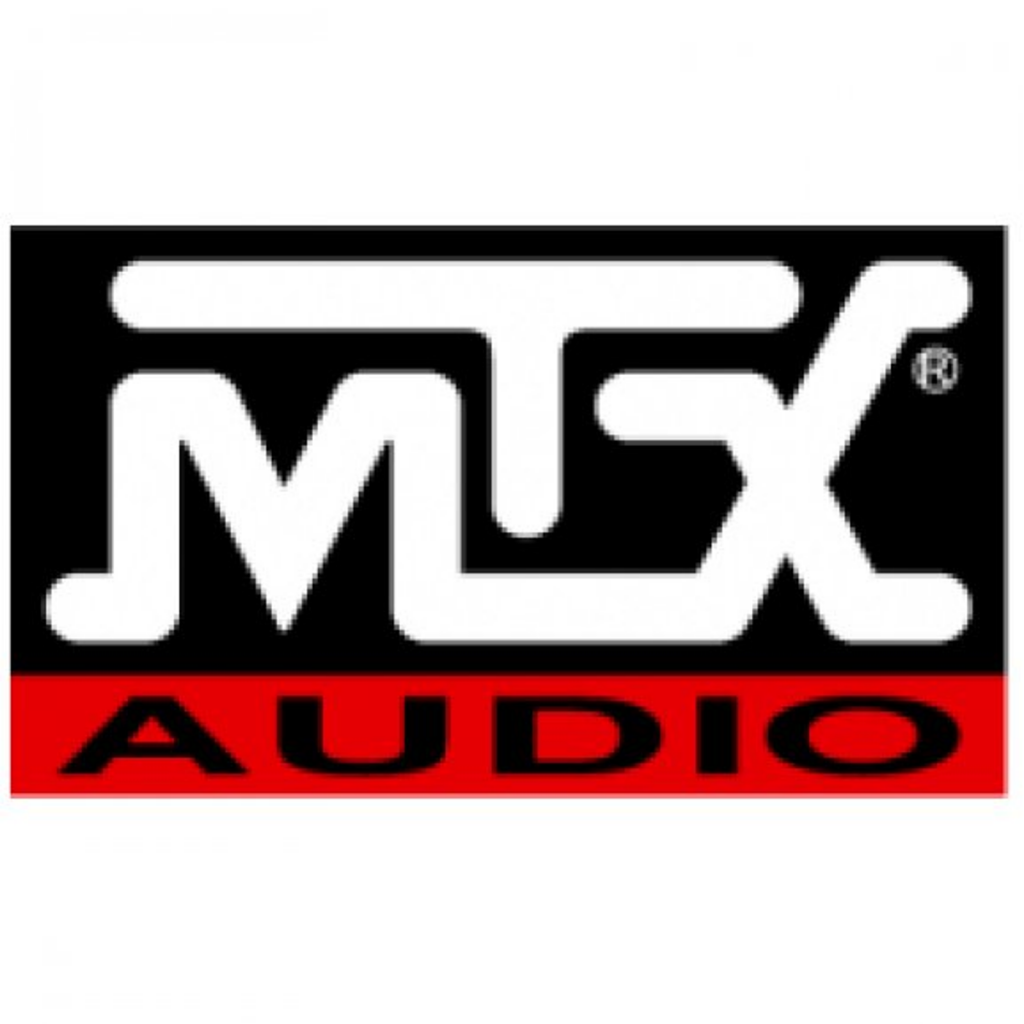 MTX
S65 Series S6512-44 12 inch 500W RMS Dual 4 Ohm Square Subwoofer
Part# S6512-44
Built for SPL
S65 Series Subwoofers are built to deliver exceptional SPL and the most bass for your buck.
The S6512-44
The S6512-44 is a 12" dual voice coil, 400 watt, 4 ohm subwoofer built on the MTX tradition of getting more than expected.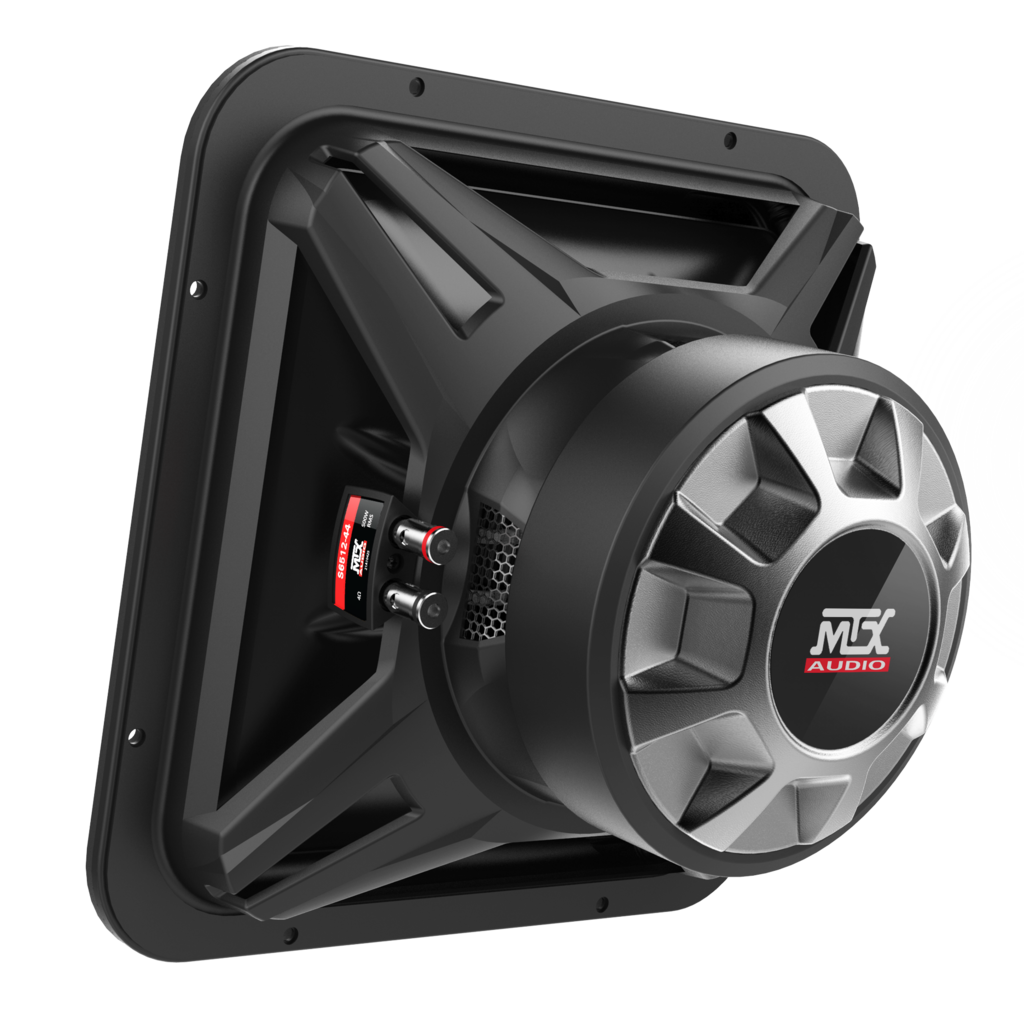 The S65 Series
The S65 Series is designed for enthusiasts that want to add extreme bass to their system. With more surface area than a standard round subwoofer and patented corner geometry that increases Xmax, the S6512-44 delivers exceptional volume displacement that translates to exceptional SPL. The woofer features dual layer cooling technology with Spider Plateau Venting technology that utilizes the subs movement to cool it as it plays and a radial ribbed t-yoke dissipates heat away from the voice coil through the back plate, so it doesn't overheat even under intense use.
S65 Series Spider Plateau Venting
This subwoofer also incorporates Spider Plateau Venting which is a mechanical cooling process that targets cool air at the voice coil and a radial ribbed t-yoke that acts as a heat sink effectively managing the subwoofer temperature for long term performance.
Features
Patented Surround Geometry US Patent #7,275,620

Surround Allows for Increased Xmax Resulting In Higher SPL and Volume Displacement

Spider Plateau Venting Mechanically Targets Cool Air at the Voice Coil

Radial Ribbed T-Yoke Dissipates Heat and Decreases Distortion

2.0" High Temperature Voice Coil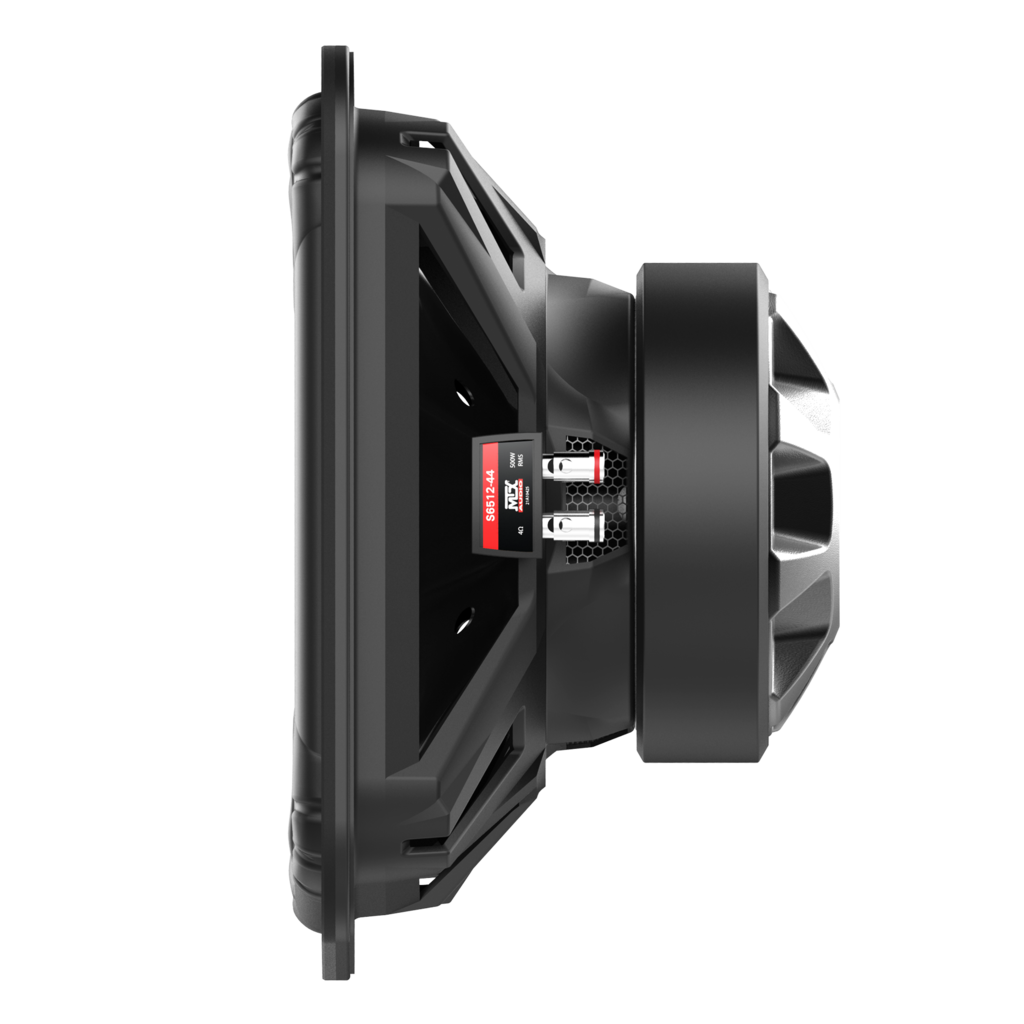 Tech Specs
| | |
| --- | --- |
| Impedance | Dual 4Ω |
| RMS Power (Watts) | 500 |
| Recommended Amp Power (RMS) | 250 - 500 |
| Peak Power (Watts) | 1000 |
| Voice Coil | 2" (5.08 cm) |
Product Reviews
Find Similar Products by Category
Customers also viewed