Categories
Categories
Brands
Brands
Oz Audio OzV-800.4 4-Channel Amp Full Range Class A/B 800 Watt Power Amplifier
Product Description
Type a description for this product here...
AUTHORIZED Factory Direct Dealer
Oz Audio is back – The Rebirth of a Legend – with a line of separate component and coaxial speaker systems along with a full line of amps and subs!!
OzV-800.4
Vector Series 4-Channel Full Range Class A/B 800 Watt Power Amplifier
4 Channel Power Amplifier - Total 560 Watts RMS / 800 Watts Max

4x90 RMS at 4 Ohms, 4x140 RMS at 2 Ohms / 2x280 RMS at 4 Ohms

Vari-Color allows you to choose blue or red illumination

Bass EQ / 45 Hz Bass Boost or Cut

Variable High Pass: 60 Hz-1.2KHz, Variable Low Pass: 40 Hz- 150Hz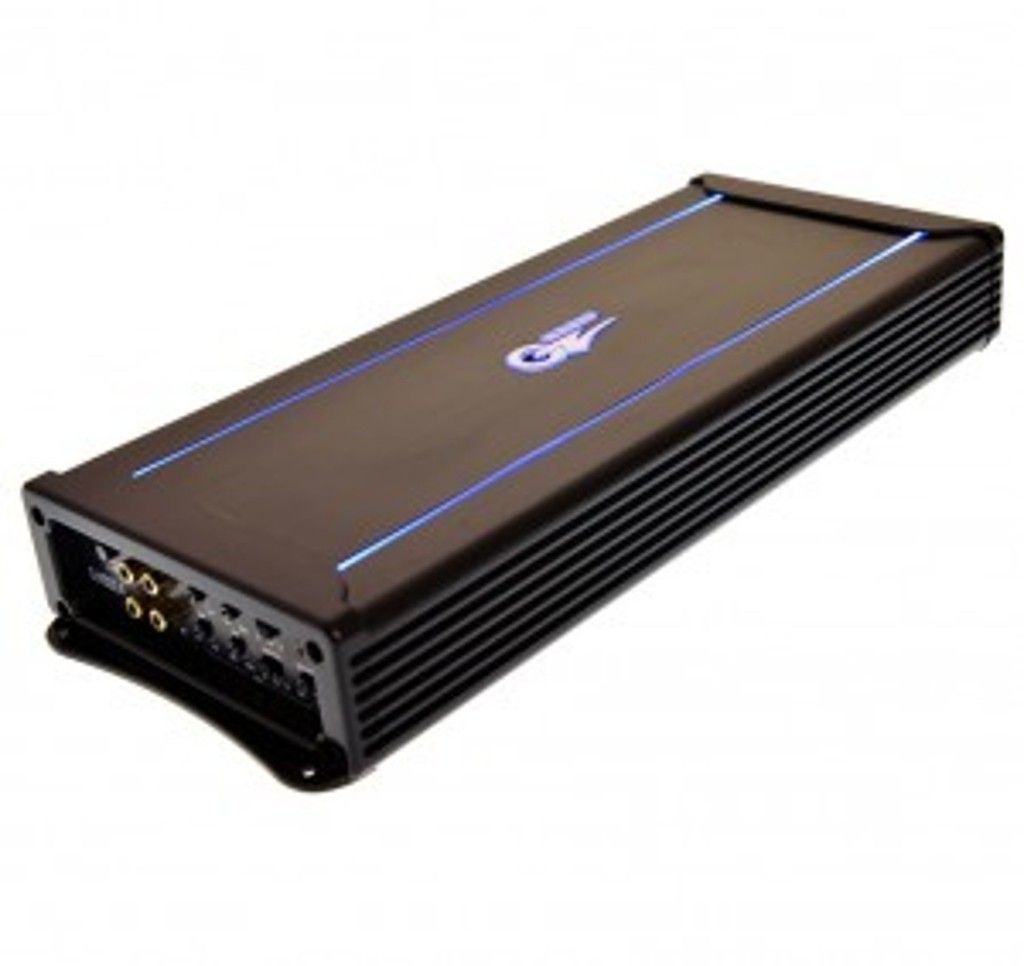 Oz Vector Series Audiophile Amplifiers were crafted by musicians and engineers to meet today's digital music demands. These amplifiers incorporate efficient power design, Bass EQ, and on-board diagnostics.
OzXp (Exponential Power Supply) Exclusive new technology which provides a far more efficient amplifier design for more power using less current
SD (internal Systems Diagnostic) Built-in system diagnostics to constantly monitor operating conditions
MOS (Maximized Output Stage) The output stages in all Oz Audio amplifiers utilize multiple output transistors to provide reliable current capabilities far in excess of what is required
OzA MOSFETs Specialized MOSFET (Metal Oxide Field Effect Transistor) devices provide true sonic reproduction and best-in-class system performance and reliability
Vari-Color Selector switch allows you to choose blue or red illumination
Bass EQ Enables user to either boost or cut the volume of low frequency bass energy
MODEL OzV-800.4
SPECIFICATIONS
| MODEL | OzV-800.4 | OzV-1200.1 | OzV-2000.1 | OzV-3200.1 |
| --- | --- | --- | --- | --- |
| CLASS TYPE (A/B/D) | A/B | D | D | D |
| MULTI-CHANNEL STEREO | 4 & 2 Ω | N/A | N/A | N/A |
| MONO BLOCK | N/A | 1 Ω | 1 Ω | 1 Ω |
| TECHNICAL SPECIFICATIONS | | | | |
| RMS POWER @ 14.4 VOLTS | 4 X 90 | N/A | N/A | N/A |
| 4 Ω | 4 X 90 | N/A | N/A | N/A |
| 4 Ω THO @ 1000Hz FR, @ 100Hz BASS MONO CLASS D | <0.1% | N/A | N/A | N/A |
| 2 Ω | 4 x 140 | N/A | N/A | N/A |
| 2 Ω THO @ 1000Hz FR, @ 100Hz BASS MONO CLASS D | <0.15% | N/A | N/A | N/A |
| 1 Ω | N/A | 1 X 600 | 1 X 1000 | 1 X 1600 |
| 1 Ω THO @ 1000Hz FR, @ 100Hz BASS MONO CLASS D | N/A | <0.2% | <0.2% | <0.2% |
| 4 Ω MONO BRIDGED | 2 X 280 | N/A | N/A | N/A |
| MISCELLANEOUS SPECIFICATIONS | | | | |
| SOFT START SOUND | YES | YES | YES | YES |
| FREQUENCY RESPOND -3dB | 10Hz - 45KHz | 15Hz - 115Hz | 15Hz - 115Hz | 15Hz - 115Hz |
| INPUT GAIN CONTROL | 0.2V - 6V | 0.2V - 8V | 0.2V - 8V | 0.2V - 8V |
| PROTECTION (SHORT, THERMAL, OVERLOAD) | YES | YES | YES | YES |
| X-OVER & ADDITIONAL FUNCTIONS | | | | |
| VARIABLE HIGH PASS | 60Hz - 1.2KHz | N/A | N/A | N/A |
| VARIABLE LOW PASS | 40Hz - 150Hz | 40Hz - 150Hz | 40Hz - 150Hz | 40Hz - 150Hz |
| SUBSONIC FILTER | N/A | 10Hz - 40Hz | 10Hz - 40Hz | 10Hz - 40Hz |
| BASS EQ BOOST & CUT @ 45Hz(FULL/LOW) | 0 - 12dB | 0 - 12dB | 0 - 12dB | 0 - 12dB |
| UNBALANCED INPUT | YES | YES | YES | YES |
| BASS REMOTE CONTROL (0dB - 12dB) | N/A | YES | YES | YES |
| PHASE CONTROL | N/A | 0-180 | 0-180 | 0-180 |
| BASS REMOTE | NO | YES | YES | YES |
| POWER/GROUND TERMINAL TYPE | MOLDED | MOLDED | MOLDED | MOLDED |
| SPEAKER TERMINAL TYPE | MOLDED | MOLDED | MOLDED | MOLDED |
| TERMINAL COLOR | GOLD | GOLD | GOLD | GOLD |
| HEAT SINK DIMENSIONS (W mm X H mm X L mm) | 170 X 55 X 380 | 170 X 55 X 280 | 170 X 55 X 330 | 170 X 55 X 380 |
| PCB TYPE | SINGLE SIDED | DOUBLE SIDED | DOUBLE SIDED | DOUBLE SIDED |
| COMPONENT TECHNOLOGY THROUGH HOLE | YES | + SMT | + SMT | + SMT |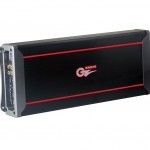 Product Reviews
Find Similar Products by Category
Customers also viewed